Mission Statement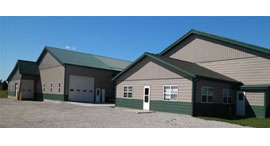 The Graber family first started Green City Cabinets in 2008, with a vision to provide employment opportunities for family and the Amish Community, while creating quality cabinetry at an affordable price.
Our History
2005 -
Southern Indiana Woodworking, LLC. began building furniture for Jasper Cabinet Company.
2008 -
Green City Cabinets was created by the Graber Family, to provide employment for family and the Amish community, while producing handcrafted cabinetry.
2009 -
Expanded our dealer base to offer our product in several states.